Design Process Flexibility
Dunlap Construction works around you. We don't demand you use only one design process. We offer you the option of choosing the design process that works best for you. There are three basic approaches: design build, building from existing plans, and teaming with your architect of choice. Each method has its pluses. We can help you decide which method is right for you, but in the end it is your decision.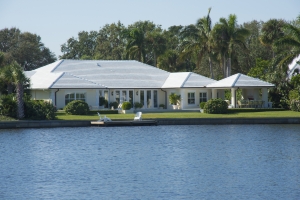 Design Build
Design build is generally the most convenient, fastest, and easiest of the design processes. With our design build process, you will work directly with Dunlap's architect or designers to design your project and we will also build it. Our design and construction teams work together from the start.
Design build also offers you more cost control, less duplication of effort and a single point of responsibility for the entire project.
Since, as builders, we know what things costs and how to save money, we can design your project with your budget in mind and will present to you a project program that will fit your budget.
You only have to explain what you are looking for to us, and not to both an architect and a builder. There is less going over the same things multiple times and keeping track of communications between you and the architect, you and the builder, and between the architect and the builder.
Unlike with an architect and builder working independently, you don't find yourself in the middle should a problem come up that the builder believes is a design problem and the architect believes is a construction problem.
Learn more about our design build process.
Build from Plans
Building from plans is where you select an architect and complete the plans before you select a builder. This is some times called Design-Bid-Build.
Your architect designs the project. Then they provide final plans and schedules (a bid package) to bid out. If you asked your architect to design to meet a target budget they will typically try to. But architects are less familiar with construction costs than builders. So until the project is bid, you won't have an accurate idea of costs.
If you are working with a single builder you trust, the plans are priced out. At that point you can work with the architect and builder to modify the plans to fit what you had in mind to invest.
If you are bidding plans to a number of builders, the builders know that cost is being considered as a deciding factor. Unless you are very careful to select only builders of equal quality, service, and reputation, you could get bid prices that are not apples-to-apples. There are so many ways a builder can cut corners. Most of those corners you wouldn't want them to cut. Some ways to cut costs are improper or illegal and could create problems for you.
The Build from Plans approach is one of two ways you can work with the architect of your choice when working with Dunlap Construction. Either way, since we don't cut corners, quality or service, our cost may not be the lowest. But you can be assured of smooth-running project and one that is built well.
Team Approach
The team approach is a hybrid of the design build and design bid approach. This is where we work with you and your architect of choice from the very beginning of the project. We provide construction and pricing information to you and your architect as the design progresses. This helps prevent you from getting too far down the road with a design that we can tell will push you way over budget.
We can also help your architect, if they are not used to designing homes for this area, climate and seaside location, with suggestions on materials, building codes, etc. that will be very helpful for them to design a home that will be beautiful, durable, and low maintenance.
Working as a team from the start, we know what you are trying to accomplish and when the project moves from design to construction, there is no loss of information due to communications between the architect and builder.
One of the reasons this approach makes so much sense if you want to use a specific architect, is that the vast majority of the cost of your project and your experience (good or bad) with the project depends on the builder more than the architect. Selecting your builder first or at the same time as your architect, you are assured you won't have a beautifully designed home that has cost overruns, low quality construction, or terrible service.