Your Luxury Custom Home Builder
You'll Find None Finer in Vero Beach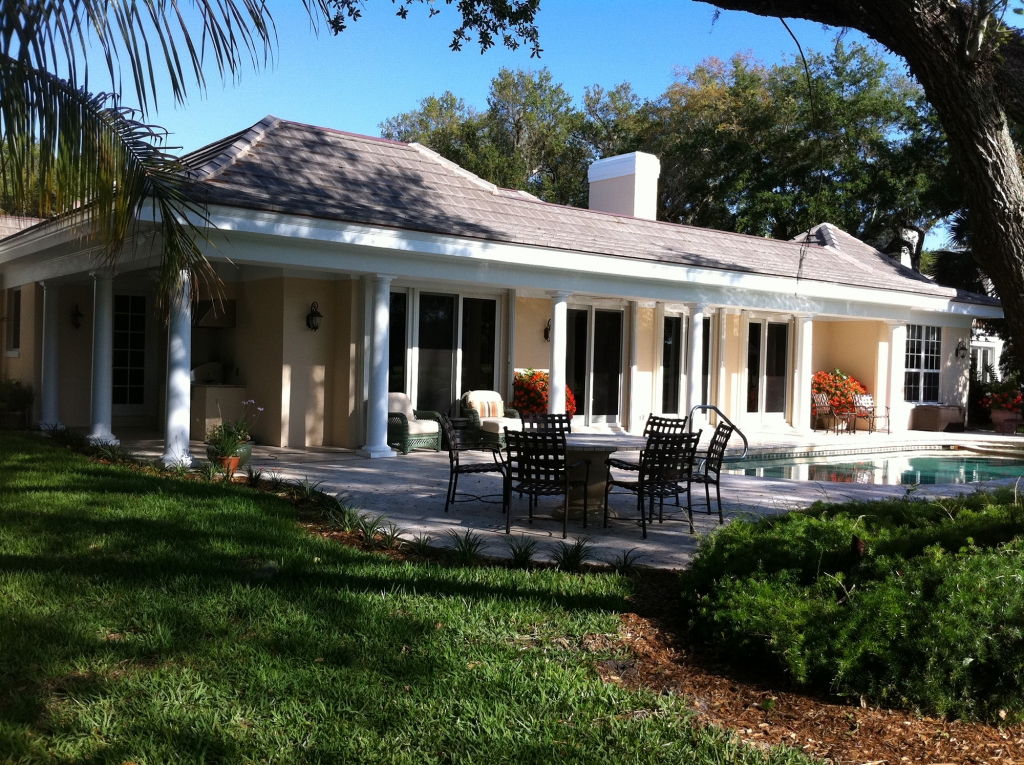 Always Superior Quality, Service, and Extraordinary Results
Dunlap built our reputation as a fine custom home builder by consistently providing the highest quality construction and exceptional client service. We create homes that are outstanding in every way.
Our craftsmanship and attention to detail is exacting because we not only design and build custom homes, we design and build fine custom cabinetry for the homes we build and remodel.
And, because of our experience, expertise, and project management we typically design and build the highest quality luxury custom homes at less than the highest luxury custom home cost. We will never come in as the lowest cost, but we rarely come in as the highest.
Designing and Building Your Luxury Home the Way You Want
Some custom home builders only work from existing plans. Others require you use their in-house design services. We offer you tremendous flexibility in the process used to design and build your new luxury home.
We offer a convenient, popular design build service. Or, we can build your home from existing plans. We also offer a third way: an approach that is a hybrid of the other two. It's a team approach where we work with your architect from the very start of the project. This offers you the ability to use the architect of your choice and still get many of the benefits of the design build approach.
Virtually Limitless Possibilities
Most the homes we build are luxury homes. We can design and build single-story or multi-story homes. Large or small homes. Simple or complex homes. Beyond your "house" we can design and build the exterior spaces around your home. Pools, patios, lanai, porches, covered outdoor kitchen, pool houses, guest houses, and more.
Homes that Meet or Exceed Building Codes
Custom homes we build are built solidly and well. They always meet and often exceed building code requirements. This includes the quality and design of your home's structure, hurricane-related elements, electrical, plumbing, etc. This means our custom home will be built as good or better than other home builders generally provide.
High Performance* Homes
All new homes built in Florida, including Vero Beach, must meet Florida's tough energy efficiency standards. But that does not mean your home cannot also be a high-performance home. Just like high-performance cars can also be luxury cars, we build high-performance homes that provide you the comfort, conveniences, and luxury you desire.
If you are interested, we can design and build your new home to go beyond the state's energy efficiency standards. We can build your custom home to be a "high-performance" home in terms of exceeding Florida's energy efficiency standards. In that way, you will reduce the amount and cost of energy needed for your home. And do so without sacrificing your home's performance.
*In the building industry, the term High-Performance Home is normally used to describe a home that is highly energy efficient while delivering equal or better performance in terms of comfort, indoor air quality, etc. But, just like a high-performance car can mean a fuel efficient car or a fast, powerful, high-end car, we consider a home that exceeds the normal amenities and comforts of a typical home, a high-performance home.
Dunlap Custom Homes Come with These Extra Benefits
On-Time, On-Budget Guarantee
Working with Dunlap, you are assured of getting your custom home completed when promised with our unique on-time, on-budget guarantee.
Exclusive Extended Limited Warranty
At Dunlap Construction, we are so confident in the quality of our work that we offer you an exclusive extended limited warranty. A warranty that is among the best in the area.