Luxury Bathroom Remodeling
Vero Beach's most popular types of bathroom remodeling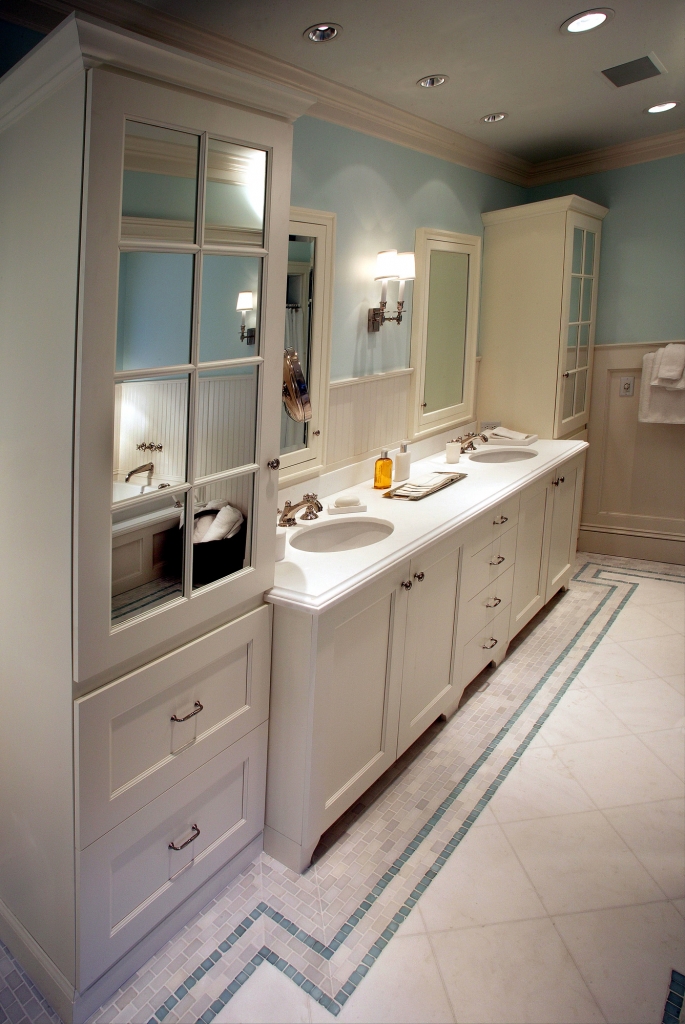 Most of the bathrooms Dunlap designs and remodels in Vero Beach are high-end bathrooms. Even the typical bathrooms we design and remodel or build are upscale compared to average American bathrooms. We have a good deal of experience creating the kinds of luxury bathrooms and master bathrooms Vero Beach residents desire.
Top Quality Bathroom Design and Craftsmanship
Whether designing a bathroom for an existing space, expanding the existing space or building a new bathroom as part of an addition, Dunlap's bathroom designers and craftsmen are second to none. We work with you to design and build a bathroom perfect for you. Our custom cabinet shop creates the finest bathroom cabinets and we create them around your needs, desires, and taste.
From powder rooms to family bathrooms, master bathrooms to guest bathrooms, bathrooms for cabanas and pool houses, we create bathrooms people love.
Luxury Bathroom Amenities
Dunlap's clients want most of their bathrooms to go beyond the basics. We regularly build bathrooms with multi-headed, temperature-controlled luxury showers or steam showers. Showers that leave you relaxed and refreshed. Many clients want to have large soaking or spa tubs. Stone counters, beautiful tile work, custom cabinets, top-of-the-line sinks and fixtures are the norm. Video and music in bathrooms are also popular.
Top-of-the-Line Bath Products and Fixtures
You can select any product or manufacturer you wish. But we believe there is great value as well as style in using well-made products from manufacturers known for quality design and construction.
Accessible and Active Living Bathrooms
For homeowners with family or guests that have special needs, we can design and create bathrooms that look great while being safe and easy to use for those with limited mobility, stability, and flexibility. Sinks, toilets, showers, tubs, and cabinets can be designed to make your bathrooms easier and safer to use. We can install curbless showers, grab bars, benches, and seats as needed.  And we can do all this while still creating a bathroom that is beautiful.
Save