Home Remodeling and Renovation
Unrivaled Quality and Service in Vero Beach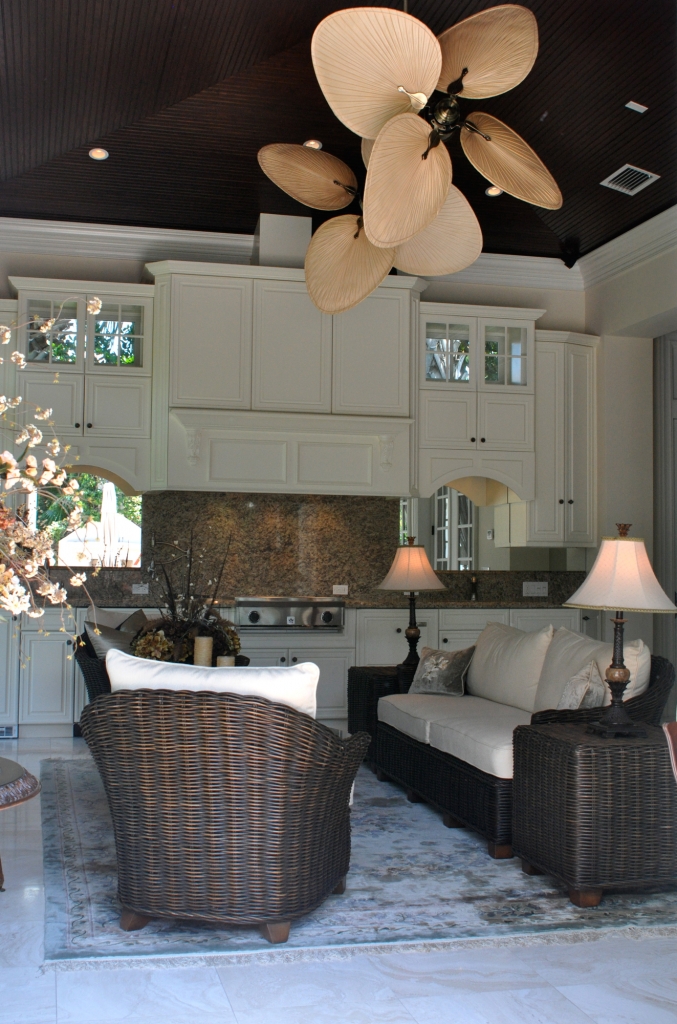 Dunlap Construction can help you with almost any type of home remodeling or home renovation project. We regularly provide interior remodeling and renovations like great rooms, kitchens, bathrooms, master suites, and more. We do new construction like additions, garages, pool houses/cabanas, and outdoor living spaces such as lanai and outdoor kitchens. We also do complete exterior makeovers, renovations and remodels enhancing the curb appeal and value of your home. If you are planning to sell your home, we can also do the necessary work to make it shine, sell quicker and for a better price.
Choice of Remodeling Approaches
Dunlap is flexible in how we work with our clients. We offer three basic approaches for remodeling and renovation projects. Whatever way you find is best for you, we can help. Not sure? We can help assess your project, needs and budget and make a recommendation. For more detailed information about these three approaches, see our page on design process flexibility.
1) Design Build Home Remodeling
We provide simple and convenient one-stop approach for remodeling or renovating your home with our design build remodeling services. Using this service, our team of design professionals and skilled craftsmen can help you from concept to completion with your home remodeling or home renovation project. For many projects, this is the best and most cost effective approach.
2) Home Remodels from Existing Plans
If you already have had plans prepared for your remodeling project, our production team of managers and craftsmen can convert those remodeling or renovation plans into reality. And we can do so with the utmost quality and attention to detail, as we do with all our work.
3) Team with Your Architect
If you have a specific architect you want to work with but haven't started yet or are just starting, we can work with you and your architect from the beginning of the project. The value of this approach is that we can provide feedback during the design process regarding pricing and alternative design or building approaches. Some that may help keep your project on its targeted budget. We can sometimes suggest ways to get the same result at a lower construction cost with no loss to the design.
Remodeling for All Types of Homes
We provide services for all types of homes. These include single family homes, townhouses, and condo units. About half of our clients are year-round Vero Beach residents. The other half have homes in Vero Beach but only live here part time. Some of the homes we work on are owner-occupied, some are investment properties.
Types of Home Remodeling and Renovation Projects
What we do for you is only limited to what you desire. If you can dream it, we can design and build it. Typical projects include.
Save
Save
Whole house remodels and renovations

Gut remodels and renovations

Guest houses and cabanas

Garages and other outbuildings

Home additions

Master suites

Fitted closets

Master bathrooms

Bathrooms

Luxury kitchens

Outdoor kitchens
Home offices

Studies

Built-in units

Media rooms

Studios and hobby rooms

Playrooms

Home gyms, spas, saunas

Decorative trim and finishing

Exterior remodeling and renovations

Porches, patios, lanai, and decks

Pools, pool decks, and surrounding areas
Sun rooms

Bedrooms and bedroom suites

Guest rooms and suites

Family rooms

Great rooms

Replacement siding, trim, roofs, windows, doors, gutters, etc.

Fitted garages

Energy and home performance related remodels

Small and special projects

And more
On-Time, On-Budget Guarantee
Working with Dunlap you are assured of getting your project done when promised with our unique on-time, on-budget guarantee.
Exclusive Extended Limited Warranty
At Dunlap Construction we are so confident in the quality of our work that we can offer you an exclusive extended limited warranty that is among the best in the industry.