Fine Custom Cabinets Crafted by Dunlap
Vero Beach's Finest Custom Cabinetry Maker
Dunlap Construction started life as a custom cabinetry shop. From there we grew into a design build remodeling company and custom home builder.
But we never lost our fine cabinetmaker's sense of quality and attention to detail. We never abandoned our roots.
We continue to produce fine custom cabinetry for the remodeling and custom homes we create for our clients.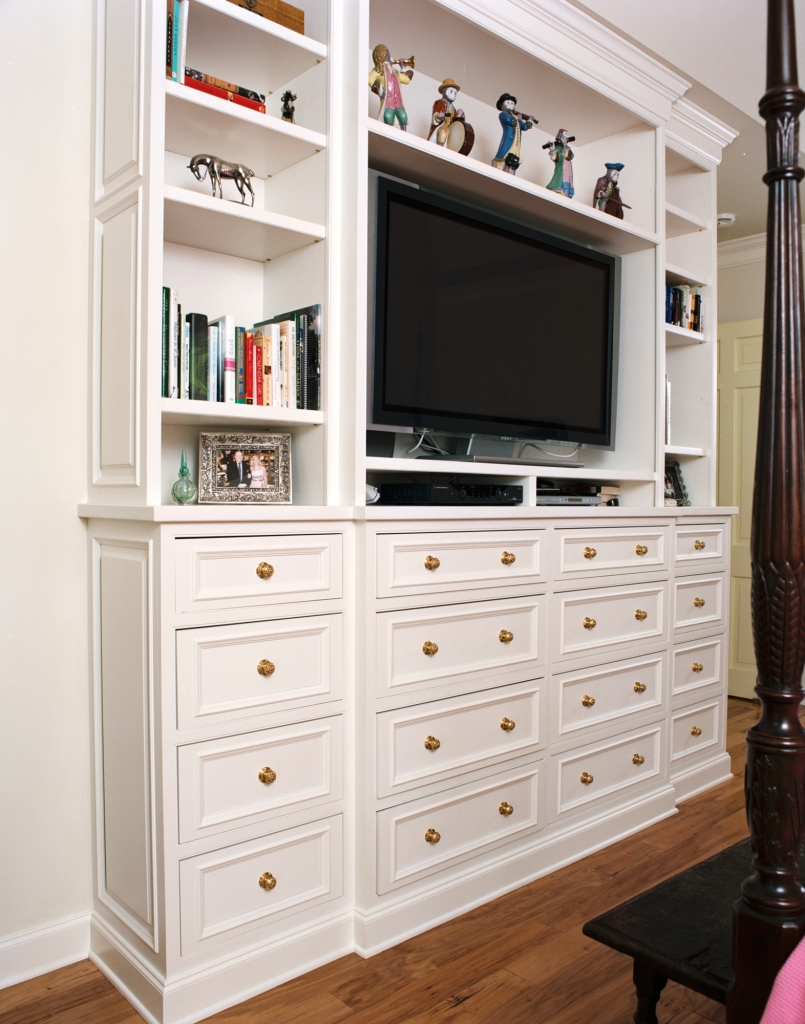 Cabinet Design
Fine custom cabinet designs start with conversations about your needs, uses, preferences, style, objectives, and what you have in mind. We discuss any physical issues such as limited range of motion so we know how to arrange and position cabinetry for in a manner best for you.
We then carefully measure the room or factor in the space designed into your home's remodeling or custom home plans. From there, our cabinet designers come up with an overall plan for the types of cabinets, drawers, shelves, counters, etc. for each space.
Then you review the proposed basic plan and layout. Once you approve the plan and layout, we start developing your cabinet's style elements such as design, details, trim, color, woods, and more. We present our recommendations including options for your consideration and approval
If you don't know exactly what you want or need, our team can provide you information and provide suggestions and options based on what we have discussed.
If you know exactly what you want, we can take your ideas, create the plans and turn them into reality.

Cabinet Construction
We only produce high quality cabinets. Cabinets that are made with the finest materials, finishes, and products. We can craft your cabinets many different ways and are happy to discuss your options so you can make the decision that is best for you. For example:
We typically construct our cabinets from solid wood for drawers and facing, and use furniture-grade plywood for the body of the cabinets. We use dovetail and similar types of solid joinery.
But your specific need might indicate alternative approaches. Alternative thicknesses of wood or glides for extra heavy or lightweight loads. Hinges, knobs, and pulls always offer a tremendous range of choices. We can present you with carefully selected options we feel are excellent complements to the cabinets and your home, or you can research options and select those.
We suggest and specify materials and finishes knowing the temperatures, humidity levels, and salt spray your cabinets may be exposed to in a Vero Beach home. Some types of materials good in other areas are not good here.
Types of Custom Cabinetry: If you need it, we can design and build it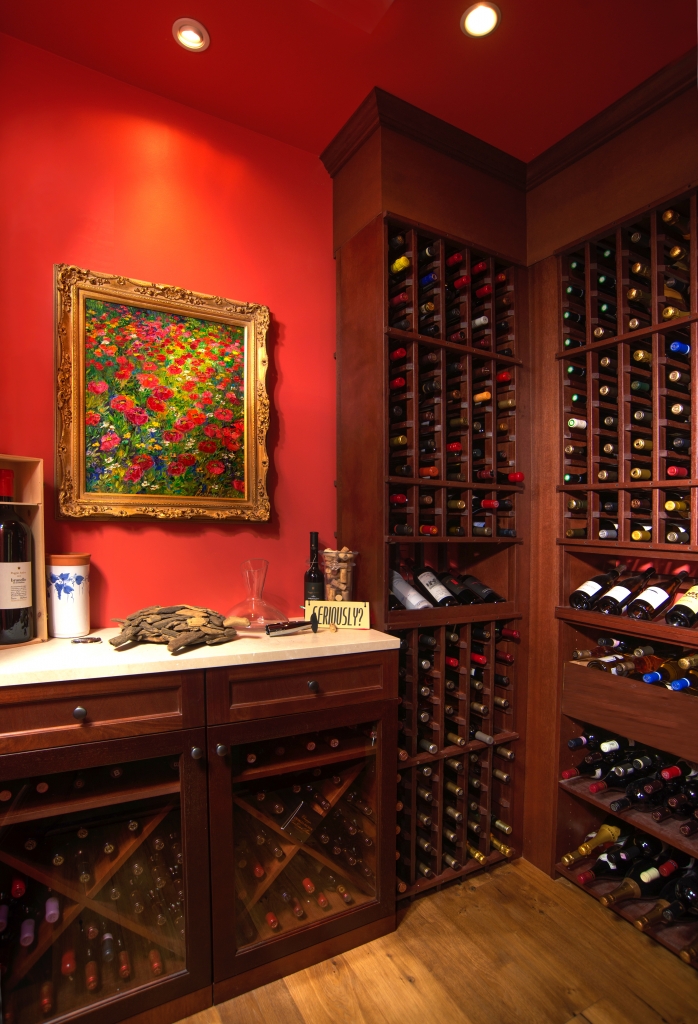 Custom and fitted closets
Bars and beverage centers

Home office cabinets, shelves, work areas and built-ins
Cabinet-Only Projects
Most of our custom cabinetry production capacity is reserved for cabinets to be used in our remodeling or custom home projects. But on a case-by-case basis, with priority given to our existing and past clients, we may take on a cabinet project that does not include remodeling or a custom home. We limit these types of projects to make sure that we can have maximum control over the scheduling and production of cabinets for our remodeling and custom home projects.
If you have a cabinet-only project, please contact us. We will be happy to talk with you and help you with your project if our schedule allows.